Season of giving
Silent auction and raffle at VIC/TAS Christmas party raises $3,835 for the AstraZeneca Young Health Programme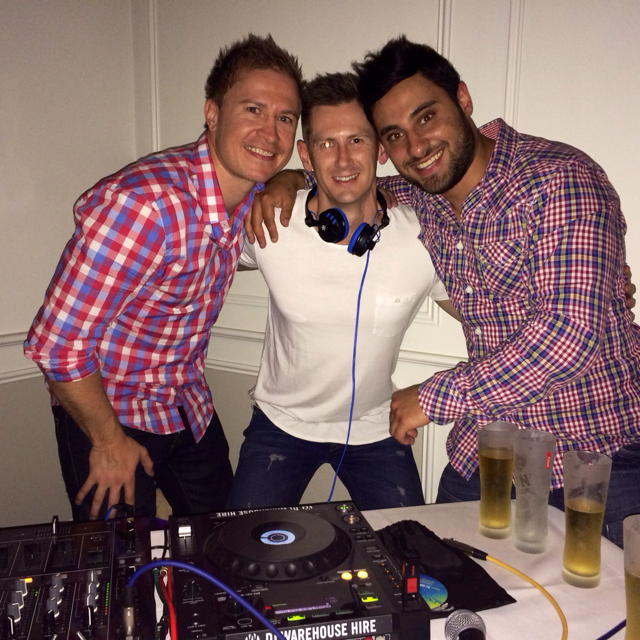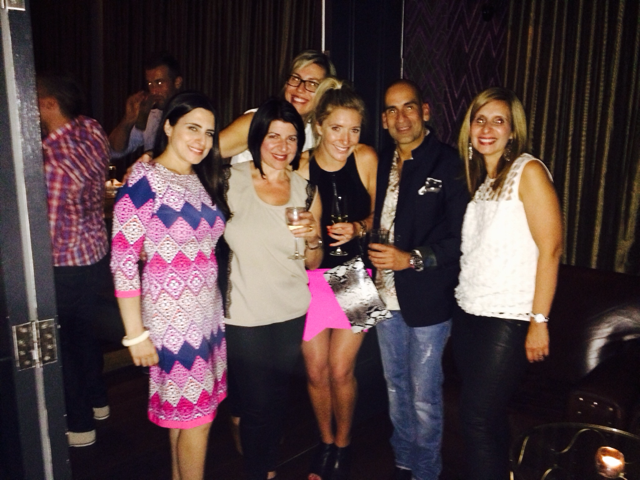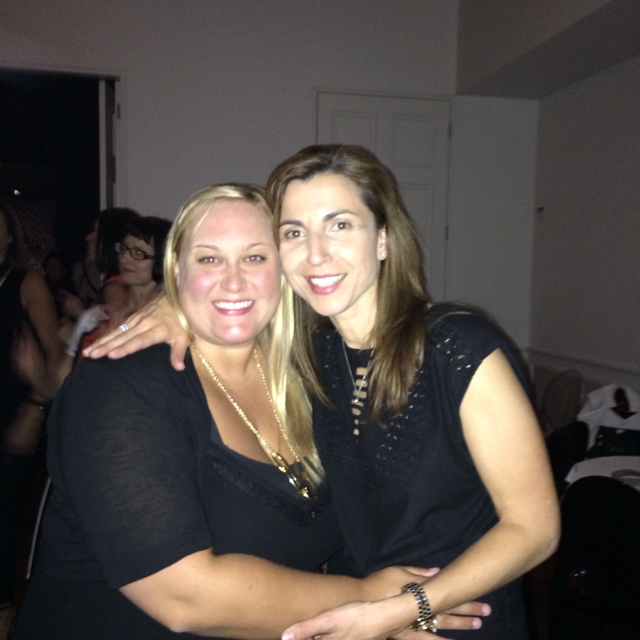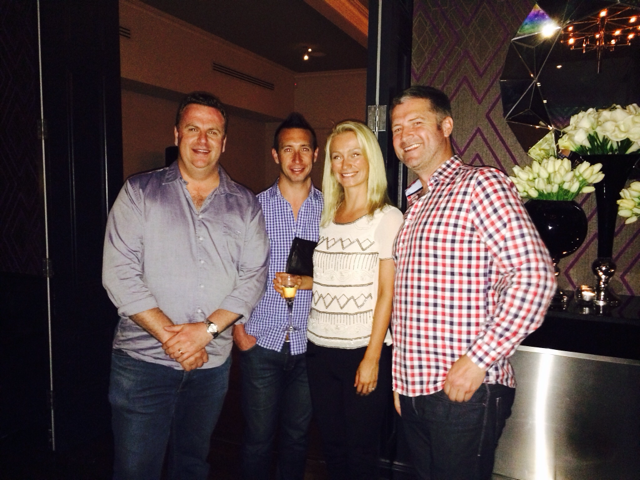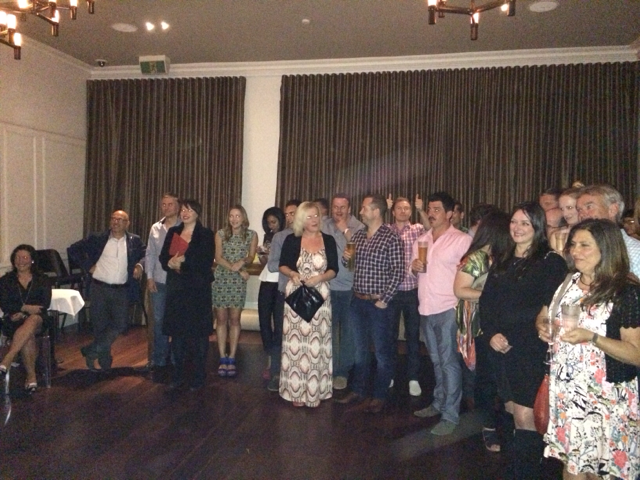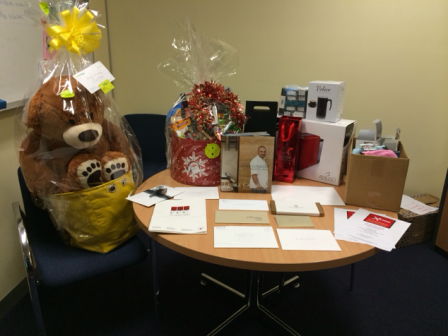 The Victoria and Tasmania (VIC/TAS) sales teams have whole-heartedly embraced the season of giving by utilising their end of year Christmas function as an opportunity to hold a silent auction and raffle. All proceeds raised have been generously donated to Driving Change, the AstraZeneca Australia Young Health Programme.
The VIC/TAS YHP committee reached out to a number of suppliers to ask them to consider either donating an item to auction, or alternatively funding that could then be used to purchase an item for the auction.
Rosemary Jolic, primary care area manager for VIC/TAS comments, "I was absolutely blown away by the level of support from our suppliers. We received over 20 items ranging from dinner vouchers, accommodation vouchers, and even a television."
With over 100 attendees attending the event, there were a number of bidders keen to take home the donated items. Over $2,400 was raised as a result of the silent auction and $1,400 raised from the raffle.
"The auction and raffle created a really buzzing atmosphere throughout the night. Sales manager and host for the night, Jason Smith, and sales representative, Duncan Robinson, affectionately known as DJ Duncan, worked together to build excitement about the great prizes on offer. It was also a valuable opportunity to remind staff about why employee support is so pivotal," says Rose.
Zoe Tanner, corporate communications manager adds, "the incredible generosity from employees has resulted in enough funds to purchase a car for our Redfern and Shellharbour sites. Thanks to the additional $3,835 from VIC/TAS we are now well on our way to purchasing a second car from the programme."
Rose expresses her gratitude to the VIC/TAS team and the employees that have been a driving force in organising the YHP activities and building a culture of engagement with the programme throughout the year.
"A big thank you goes out to the VIC/TAS YHP committee, in particular Belinda Harvie, Stephanie Sherwood, Rachael Anvari and Brent Woolnough. Their dedication, enthusiasm and belief in this programme have been infectious. I'd also like to thank all of the staff that have participated in the fundraising activities throughout the year."
"It makes me extremely proud to know that we are playing such a critical role in improving the lives of young Indigenous people who are striving to overcome barriers to not only obtaining their drivers licence, but access to greater education and employment opportunities."
Going from strength to strength
Doubling of sites for the AstraZeneca Young Health Programme thanks to $1.2 million from NSW Health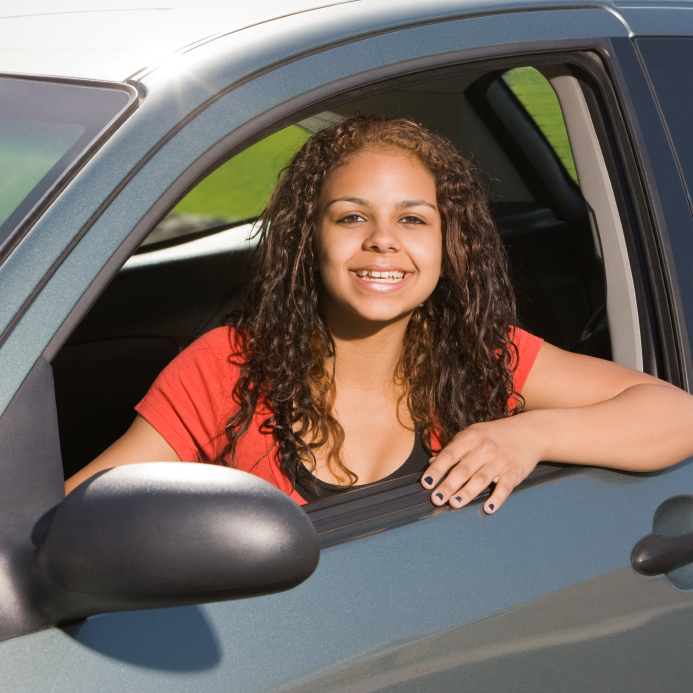 AstraZeneca and The George Institute (TGI), our delivery partner organisation for the AstraZeneca Australia Young Health Programme (YHP), have received the very exciting news that NSW Health have agreed to fund an additional $1.2 million for the Driving Change programme. This brings total funding support for the programme to over $2.5 million.
This funding enables the sites to be expanded from six to twelve in total. AstraZeneca and NSW Transport fund three sites each and this funding will enable the programme to double in size. This multi-stakeholder commitment reflects the importance placed on the difference this programme can make to young indigenous people.
Professor Rebecca Ivers, Director of the Injury Division at TGI shares her gratitude about the support the programme has received. "We are incredibly excited that Driving Change will now be available to even more young Aboriginal people across New South Wales."
"Through our partnership with the AstraZeneca, we are making a real difference. We are proud that the project has been recognised by the NSW Government and other agencies, and look forward to Driving Change in more communities," she continues.
Robert Gunning, head of corporate communications is thrilled with this news. "In what is a busy time for the business, it's fantastic to see that our major community initiative is going from strength to strength. The programme is already having a direct impact on the lives of 120 aboriginal young people who have registered in the program. This number is set to grow exponentially thanks to the support and recognition received from NSW Health. I see our support in this space as being one of the many reasons why AstraZeneca is a great place to work, with a social conscious and footprint that is profoundly improving the health and life outcomes for Indigenous young Australians."
Internal support for the programme has also seen as significant boost in recent months. Our fundraising efforts of over $7,000 have allowed TGI to purchase a car that will be used between two of the YHP sites.
A sweep with a difference
AZ teams combine racing func with raising $280 for the AstraZeneca Young Health Programme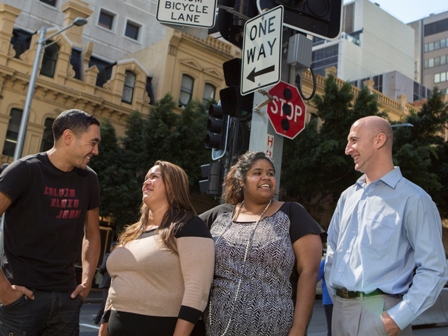 On Melbourne Cup day a number of teams took part in a sweep with a difference. The sweep combined a little bit of racing fun with raising funds for a worthy cause - the AstraZeneca Young Health Programme.
Participating employees pitched in $5 each. Half of the proceeds were donated to the programme and the remaining amount was split between first, second and third place.
Four sweeps were run across a range of divisions resulting in $280 for the programme – a fantastic effort!
Winner of the Market Access and External Affairs, HR and Commercial Excellence sweep, Mehernaz Mistry made a very selfless decision to donate her winnings to the Young Health Programme, which helped to boost the donation amount.
Head of corporate communications, Robert Gunning, commented on the generosity of AstraZeneca employees, "this additional activity has helped us to reach almost $7,000 on the Young Health Programme Fundometer, a truly amazing effort. These funds are helping to strengthen the support our programme provides to young indigenous people and that's something we can all be really proud of."
On a mission
Victoria and Tasmania sales teams rally together to support the Young Health Programme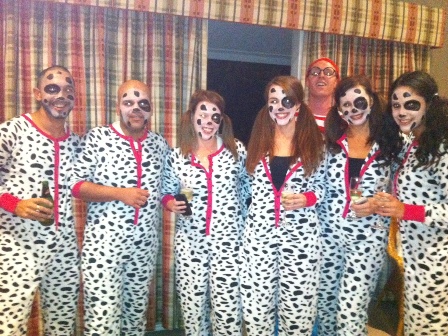 Late last year, the Victoria and Tasmania sales teams heard from Jake Byrne, project officer for the AstraZeneca Young Health Programme (YHP) about the impact that our programme will have on the lives of young Aboriginal and Indigenous people.
Jake shared his incredibly touching story about his brother who had struggled to get his license for a number of years due to his inability to pay off previous fines. As a consequence of not having a license he found it extremely difficult to maintain employment. This had a detrimental effect to his young family and to his own confidence.
Jake's personal connection and passion for the programme struck a chord with many people in the audience, in particular, GP executive medical representative Belinda Hawthorne.
After hearing from Jake, Belinda was inspired to establish a State-based YHP committee dedicated to raising funds for this initiative, which helps young Aboriginal and Indigenous people overcome barriers to obtaining their drivers license. Belinda says, "Jake's talk resonated with a lot of people in the room and we really felt compelled to do what we could. As a result, a group of us came together to form our own fundraising committee."
Belinda explains, "the committee has been a great way to combine forces and build ideas. Despite being located all over Victoria and Tasmania committee members have only met in person twice. We have been able to keep the ball rolling on fundraising initiatives over email and allocating owners to certain tasks."
Reflecting on what has worked well, Belinda says, "when we initially came up with a suite of fundraising ideas, we tested these at a State sales meeting by getting a show of hands for the activities that people were most on board with."
"Getting this buy-in from the beginning has certainly helped to generate excitement and momentum," continues Belinda.
Belinda reveals that tying fundraising activities into existing team events has made fundraising really easy and fun. "Our most successful event has been a team theme dress up that we incorporated into one of our team meetings. Individuals paid $5 to dress up and as a result we raised $450."
The committee have also organised a number of other activities including a charity auction, guess the amount of lollies in the jar and fundraising linked to marathons.
Belinda says, "the engagement and commitment from the committee has been incredible. We have been overwhelmed by the amount of support and funds raised and are so pleased that we can contribute to helping young people achieve their goals."
If you would like to find out more about the programme or showcase your teams fundraising efforts please contact Zoe Tanner from the corporate communications team.
Well done WA
WA state sales team combine their passion for football with raising funds for the AstraZeneca Young Health Programme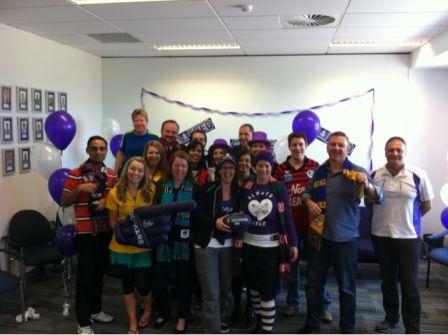 At a recent state sales meeting, the team from WA fuelled their excitement for the AFL grand final. The team rallied together in their favourite football colours in support of a very good cause: the AstraZeneca Young Health Programme.
Sales representative, Coby MacCondruin explains how this idea came into fruition. "The WA sales team had a really great discussion about what the Young Health Programme meant to us and what we could do to support this initiative."
"The discussion really helped to evolve our thoughts about the programme. We voiced our opinions about feeling disconnected to the programme given our location. As we reflected on our discussion, we realised that we couldn't let this be a barrier to contributing to a really worthy cause," continues Coby.
Compared to the rest of the community, Aboriginal and Torres Strait Islander people have substantially higher rates of road related deaths and injuries, increased barriers to driver licensing. There is an alarming rate of incarceration in the Aboriginal community due to driving related offences, harming the life chances of thousands of individuals across Australia. Our programme, which is unique in this area of dire need, is empowering communities to build capacity at the local level to support road safety initiatives for young Aboriginal people.
The team realised they had a really motivating reason for why they want the programme to succeed. "The greater support we show for the programme, the more likely it is to succeed and hopefully get rolled out to WA. We have a large population of young indigenous people in our state who could really benefit from this initiative," says Coby.
Given the team's excitement for the upcoming AFL grand final they thought it only fitting to support two causes, their favourite football team and the Young Health programme. Despite being a small team of only 17 on the day, this didn't stop them from making a very generous donation of $142.
AZA's very own marathon man
Stephan Brennan, head of new products, completes his first marathon and raised almost $1,500 for the AstraZeneca Australia Young Health Programme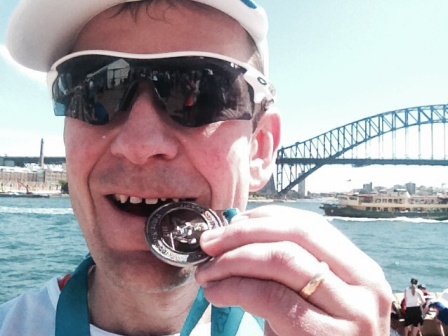 On September 22, while most people were enjoying a Sunday sleep in, Stephan Brennan, head of new products, was psyching himself up to complete a 42km marathon as part of the Blackmores Sydney Running Festival.
Stephan commenced his training for this mammoth event nearly five months ago and gradually built up his fitness level in preparation for his first marathon. In the past month, Stephan combined his training with fundraising, in an effort to boost support for the AstraZeneca Australia Young Health Programme.
Stephan explains what inspired him to get behind this cause. "I had never really felt connected to fundraisers in the past. What I like about the young health programme is the difference you can make is really tangible."
"Supporting young Indigenous people on their driver licensing journey is a unique programme specific to AstraZeneca. Its community driven nature means that for every dollar raised you know it will go directly to a young person who is striving to overcome barriers," says Stephan.
Stephan admits that Mike and Gerri's fundraising efforts earlier in the year also played a part in his decision to connect the marathon to raising money for the young health programme.
"Observing how other people in the organisation are supporting the programme encouraged me to play my own small part in contributing to this worthy cause," he says.
"I was overwhelmed by the generosity of people and the number of donations, which resulted in almost $1,500 being raised. I would like to thank all the people who have contributed to this fantastic effort. The words of encouragement I received also boosted my motivation. I replayed these thoughtful words as I strived to reach the finish line and beat my goal time of 3 hours 45 minutes by five minutes," concludes Stephan.
A cuppa goes a long way
The GP Hunter team raise $150 for the Young Health Programme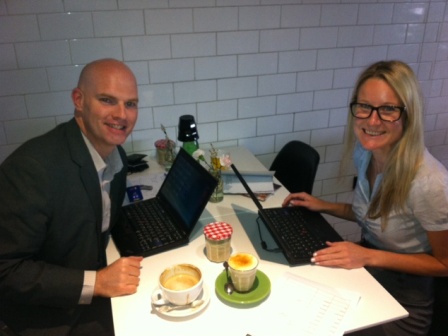 The Young Health Programme has been up and running for a number of months and employee fundraising efforts have certainly ramped up.
Michael Finch, sales manager for the NSW Hunter team, explains how his team managed to raise $150 through a creative initiative.
"For the six weeks leading up to conference, every time I was doing a coaching day in field and bought a team member a drink, coffee or lunch, the team member made a $2 donation to the Young Health Programme."
Michael says it was a great way for the team to come together and support a worthy cause. "We were able to incorporate our efforts into our team routine, which made it an easy and effortless way to fundraise."
"Thanks to the contributions of the Hunter sales team, our total fundraising efforts have increased to over $4,000. This is helping us to achieve our ultimate fundraising goal of $10,000, which will be enough money to buy a car for one of the communities we support through the programme," said Robert Gunning, head of corporate communications.
Your loose change is making a Driving Change
Over $700 raised at the Queenstown sales conference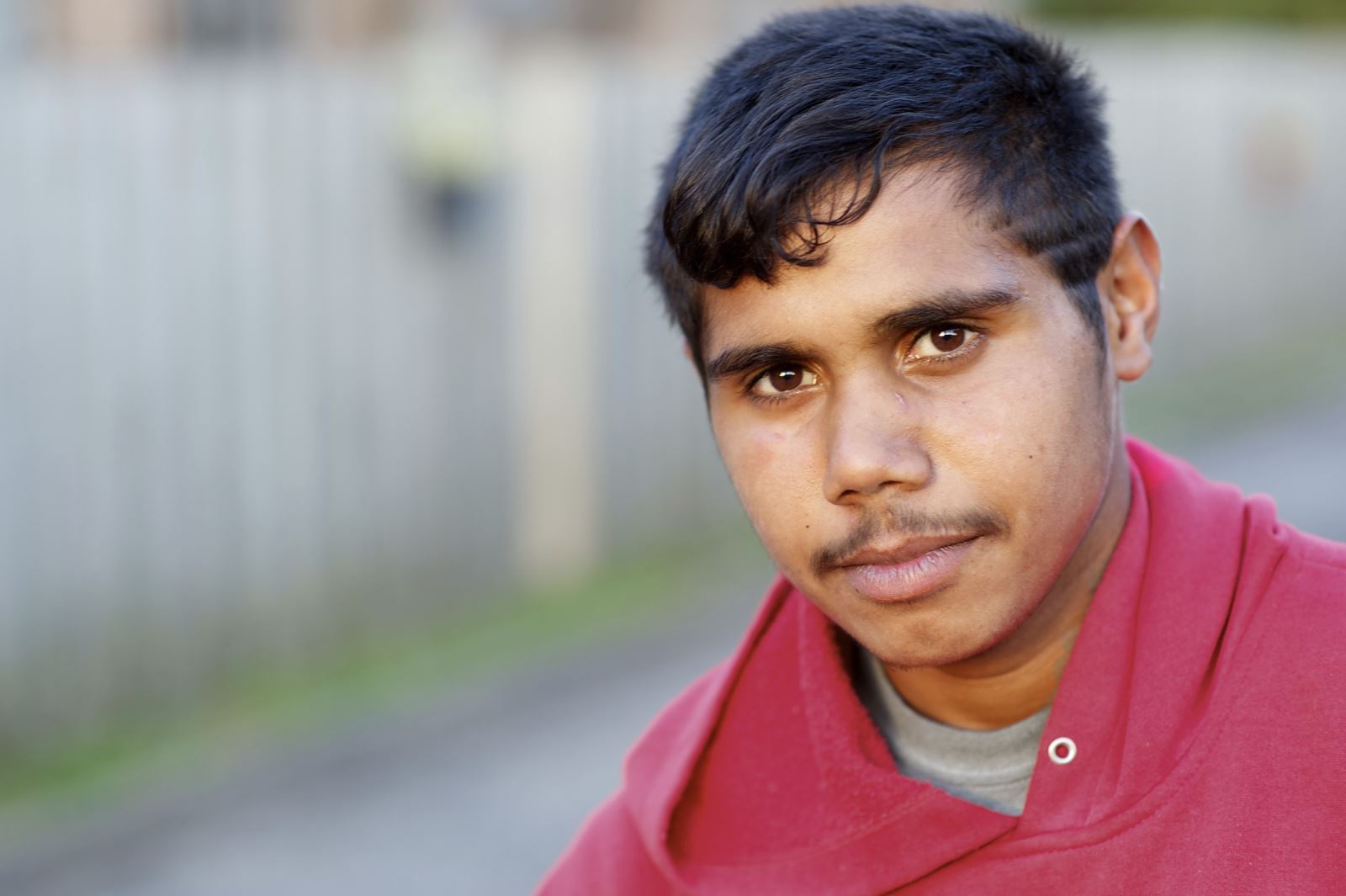 At the recent sales conference based in Queenstown, employees rallied together in support of the Young Health Programme by donating loose change (or in some cases notes) before heading off for an afternoon of activities.
Director of market access and external affairs, Charles Waterfield, comments on the impact of this employee support, "the incredible generosity of sales representatives donating loose change resulted in almost $700 being raised for the programme. This equates to eight professional driving lessons, which will help a young person to achieve their driver licensing goal."
Donating loose change is a simple way to get closer to the initiative, however this isn't the only way that employees can show their support. Last month, the market access and external affairs division used their offsite as an opportunity to have some fun and raise funds for the programme. "During breaks employees were invited to take part in a play station car racing tournament. Employees were charged a minimum entry fee of $5, but the stakes were high with the winner taking away 100 Charlie points. Over $100 was raised for the programme, which doubled after the winner of the competition, Dan Swain, made a selfless decision and donated his winnings," says Charles.
"These examples of employee support and fundraising activity are having a direct impact on the success of our programme and on the lives of the young people. Almost $4,000 has now been raised as a result of employee efforts. This puts us on track for a target of $10,000, which would be enough money to pay for a car for one of the communities," concludes Charles.
As part of our continuing commitment to help young Aboriginal people through their driver licensing journey, donation boxes have now also been placed at reception desks, security and Nova and Alma cafés.
Marketing set the bar
At the marketing team's offsite in August, the team raised over $300 for the AstraZeneca Young Health Programme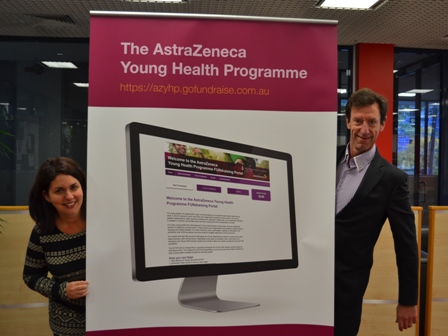 At the Annual Marketing Capabilities Workshop, held at the beautiful Manly beach, the marketeers had a jam packed agenda but managed to find some time to raise much needed funds for the AstraZeneca Young Health Programme.
Over 48 people attended the event, which was aimed at building excellence in communication with customers. Event organiser and senior brand manager, Andrew Wilson, was determined to also use the meeting as an opportunity to raise awareness about the programme and to raise more funds than any other division at an offsite.
Commenting on the fundraising efforts, Andrew says, "I was elated that the team managed to achieve our objective and raise an incredible $322.50 for the Young Health Programme."
In order to raise this stellar amount of funds, Andrew and colleague, Natalie Soussan worked closely with the corporate communications team to devise fundraising activities that were suited to the team and a busy agenda.
"We ran two activities that were tailored to our agenda. We had welcome drinks on arrival and a raffle for a dinner for two at a local Manly restaurant. We priced drinks and raffle tickets at $5 each and had a great team of people who generated a lot of excitement and inter-table competition on how we could collect the most funds," says Andrew.
"The activities encouraged team building and really pulled people together for a common purpose. It was a great feeling to know that we were contributing to a cause that is investing in local communities," adds Andrew.
"I would strongly encourage other divisions to get on board and run their own fundraising events. The activities were incredibly easy to organise and it was great to have the support of the communications team who provided ideas and helped to facilitate the process," concludes Andrew.